Our project at Galu area is named "Diani Beach Suburbs"
The project is 600m from the ocean. It neighbors Kalister Beach Hotel. It is 4 km from Neptune hotel as you proceed to Chale island.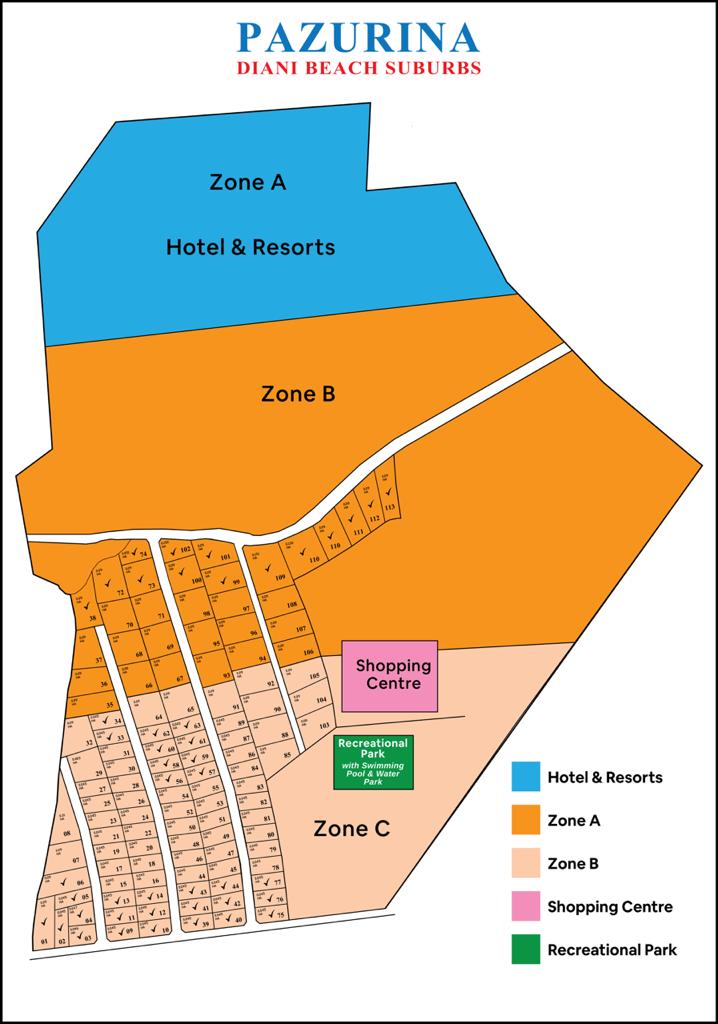 The project sits on a 100 acre piece of land. It is subdivided into 3 zones. Zone A is for hotels. This zone is closest to the ocean. Zone B has plots which are quarters and zone C has eighths. Zone C has an area allocated for a shopping centre and recreational facilities.
Electricity is available and fresh water will be connected from our first project.