Diani's amazing Chale Island, neighbouring Pazurina Golf resort's beach plots!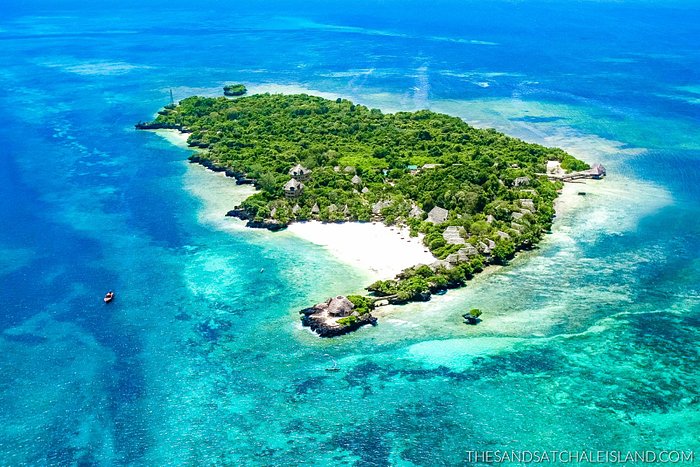 Diani's picturesque coastline is home to a myriad of stunning islands that beckon travelers and visitors seeking tranquility, natural beauty, and unique cultural experiences.
Among these jewels are Robin, Chale, and Wasini Islands. These islands offer a perfect blend of white sandy beaches, vibrant marine life, and local culture, making them a paradise for visitors and nature enthusiasts alike.
Robin Island, the largest of the three, is a haven for nature lovers and birdwatchers. Its lush vegetation and mangrove forests provide a serene backdrop for various species of birds, making it an ideal destination for birdwatching enthusiasts.
The island's calm waters and abundant marine life also make it a popular spot for snorkelling and diving.
Visitors can immerse themselves in the vibrant underwater world, exploring coral reefs that are teeming with colourful fish and other aquatic creatures.
Chale Island, often referred to as the "Island of Love," is a secluded paradise offering a luxurious escape from the hustle and bustle of daily life.
This small island boasts pristine white sand beaches, clear turquoise waters, and lush tropical gardens.
Visitors can enjoy a range of activities, from relaxing on the beach and indulging in spa treatments to engaging in water sports like kayaking and windsurfing.
Chale Island is also home to a unique tidal saltwater lake known as "The Coral Garden," where guests can experience the therapeutic benefits of natural saltwater baths.
Wasini Island, the smallest of the trio, packs a punch with its rich cultural heritage and stunning marine life.
The island is inhabited by the Swahili community, and visitors have the opportunity to explore their way of life, including their traditional cuisine and architecture.
A highlight of any visit to Wasini Island is the chance to embark on a dolphin and whale watching excursion.
The island's waters are home to these magnificent creatures, offering an unforgettable experience for wildlife enthusiasts.
The allure of these islands goes beyond their natural beauty and cultural significance.
Reaching these islands usually involves a combination of road and boat travel. Visitors can take a flight to the nearby Diani Beach or Ukunda airstrip and then proceed to the islands by boat.
Accommodation options vary from luxurious resorts on Chale Island to eco-friendly lodges on Wasini Island, catering to different preferences and budgets.
Robin, Chale, and Wasini Islands Offer a captivating blend of natural beauty, cultural heritage, and marine splendour.
Pazurina Holiday Homes is offering you the opportunity to live in Diani and enjoy captivating moments in this magnificent islands.
Through its flagship Pazurina Golf Resort project, Pazurina Holiday Homes is offering you a 1/4 acre plot at only Kshs 3 million to build your ideal holiday home in Diani.
All plots in Pazurina Golf Resort have clean ready titles, house plans and are fully serviced.
There is water and electricity on site and a perimeter wall to ensure your security.
To learn more about Pazurina Golf Resort, call us at 0712 110 110 or visit our website www.pazurina.co.ke
Grab this chance and build your holiday home in Diani close to this enchanting islands.